Sale Run!
Did you ever wondered how many products you can buy in one run? And how your first decision can affect your whole shopping frenzy? Every shelf that falls over, every amazing product you can't afford!
Make good decisions and do precise moves, but, the outcome is still impossible to predict. Total mayhem with crazy SALE!

In Sale Run you can try your best skills in finding best offers, just as a warm up before Black Friday.

Team: Mateusz Kołodziejczyk(@Mouzone), Jan Gąbka (@Wexah) - BlueScreenGames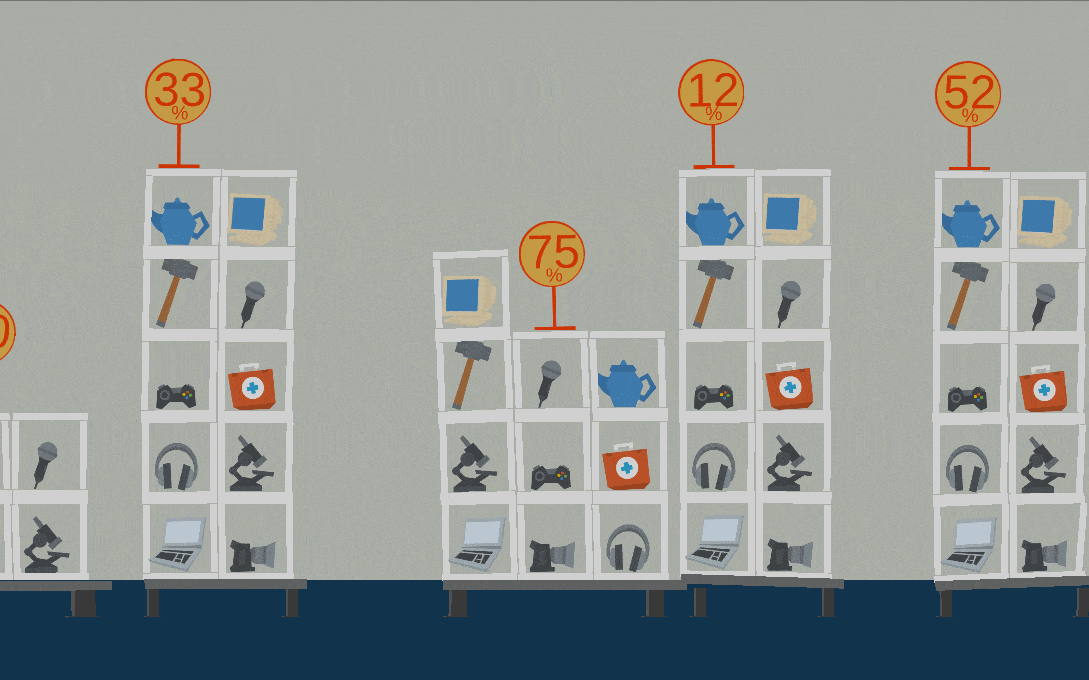 Getting crazy when we see all those promotions, aren't we!?
Whole game is based on physics, except few menu items;)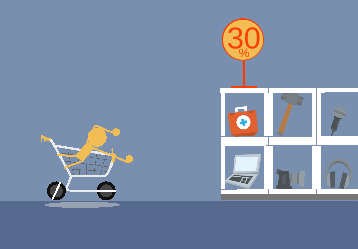 Here's how you collect products !
Install instructions
Just unzip archive.
You play with mouse. Pressing Left Mouse Button grabs items or shelves.
Stickman is attracted by your mouse, use it to attain balance and aim for best deals!
Check Sales menu to find out what are real prices of products. At the end of each ride, you will sell items by full price, while you buy them for reduced price during ride.
Press Escape to go back to menu.
Press R to restart.

Download
Download
GameJam Version - SalesRun.zip
25 MB